Luxury Tenting Serengeti Safari

Luxury Tenting Serengeti Safari
With our luxury tented camps in remote, pristine areas of Tanzania, our East Africa safari promises unmatched Big Game encounters - away from the crowds with our expert guides. Thrill to morning and afternoon game drives and a hot air balloon ride on this classic Serengeti safari.
Luxury
National Parks and Preserves
Safari, Animals, and Wildlife
Having survived World War II in Poland, my friend and mentor Alexander Harris founded General Tours in 1947 with the conviction that travel could build bridges of cross-cultural understanding. Since our first-of-its-kind tours to the Soviet Union in 1955 we've remained at the forefront of international travel, helping culturally inquisitive Americans explore 85 far-flung destinations on all seven continents.
Thus, for 74 years, our company … first known as General Tours and now as Ale
...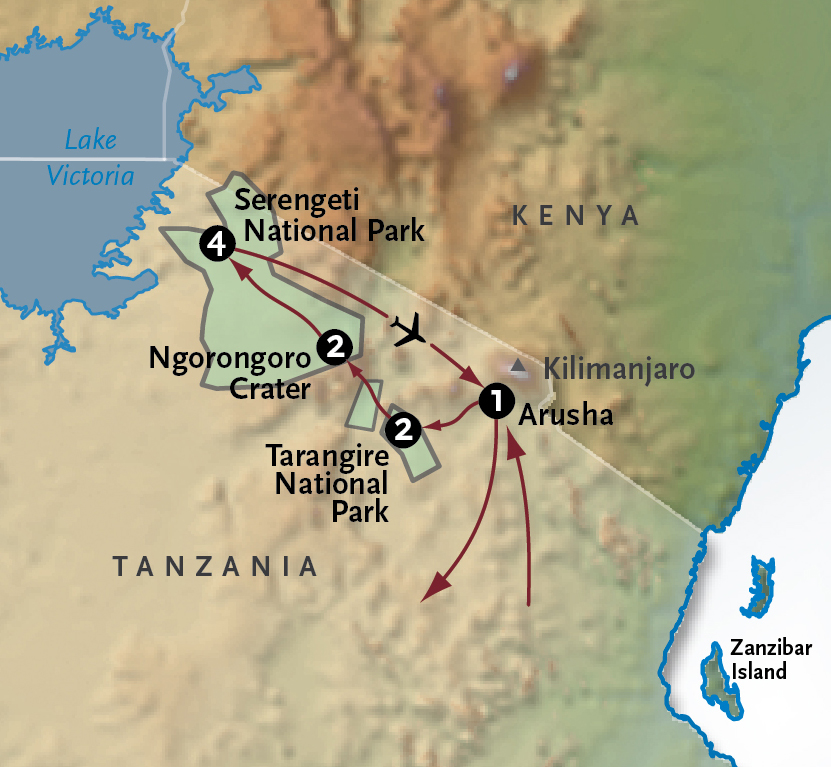 Day
Destination
1
Welcome to Arusha, Tanzania
2
Tarangire National Park
3
On Safari in Tarangire
4
Onward to Ngorongoro Crater
5
Wildlife on the Crater floor
6
To Olduvai Gorge and the Central Serengeti
7
Ballooning Over the Serengeti
8
Tracking Game Across the Plains
9
On Safari in the Serengeti
10
Return to Arusha